Leipzig Festival of Lights
On 9 October 1989 around 70,000 people took to the streets in the East German city of Leipzig, despite the threat of a command to shoot. With candles in their hands, they peacefully demanded more freedom and democracy in the GDR – a decisive catalyst for the start of the Peaceful Revolution that finally led to the fall of the Berlin Wall. With the call "Wir sind das Volk" [We are the People] and "No Violence", people gathered to march across the Leipzig inner-city ring road.
The dramatic events of Autumn of 1989 encourage people even today. The remembrance of those days is kept alive by the citizens of Leipzig in many ways, in particular, the commemoration of the 9th of October. On this day, the focus will be on the Prayer for Peace and the Speech on Democracy at St. Nicholas Church, as well as on the Leipzig Festival of Lights at Augustusplatz.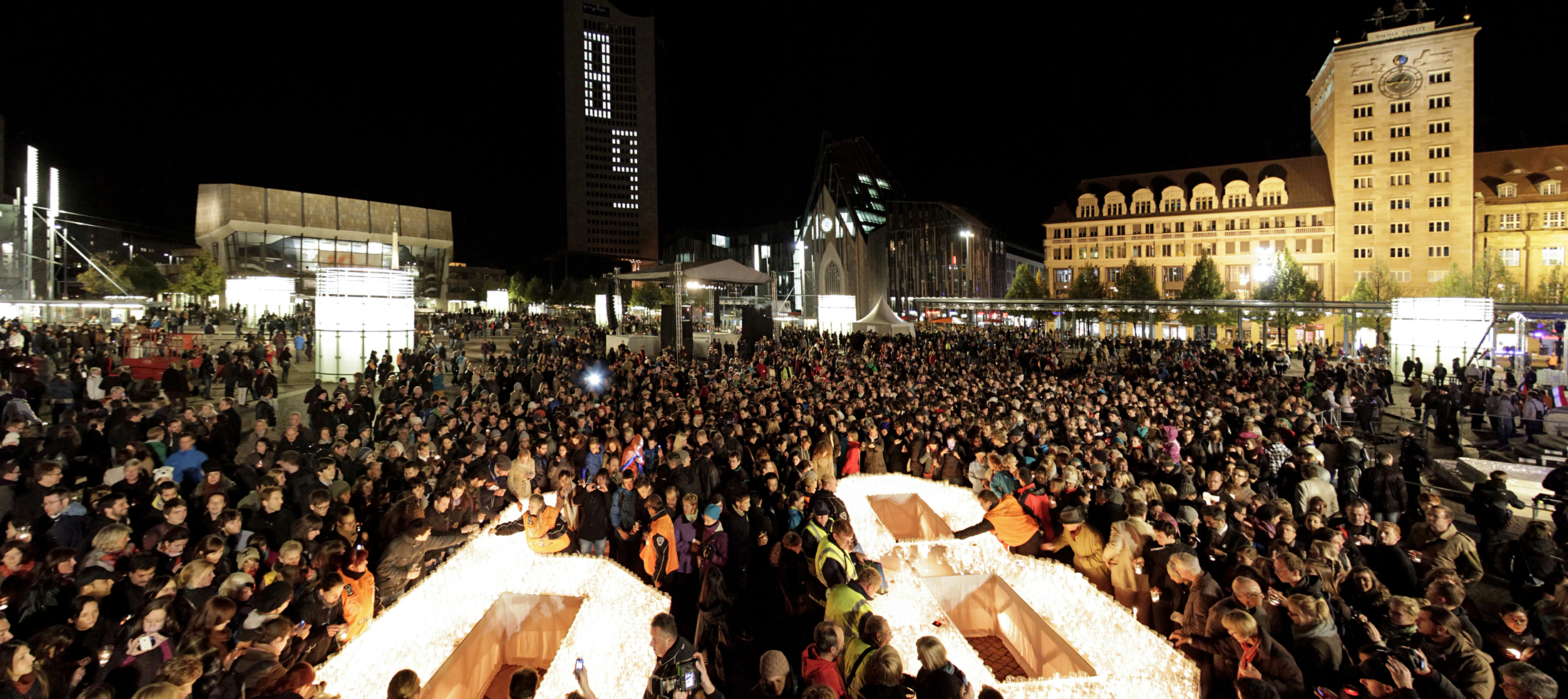 Leipzig Festival of Lights 2023
Leipzig Festival of Lights 2023 will be held on October 9, 7-11pm.
This year's festival will show several places within the city set in scene by special light projects: Augustusplatz, Richard-Wagner-Platz, Burgplatz and Nikolaikirchhof. Detailed information about projects and its artists can be found here.
5 pm // St. Nicholas Church
Prayer for Peace
Since 1982, peace, environmental and human rights groups had been regularly invited to Prayers for Peace into St. Nicholas Church. From here emanated the Monday demonstrations in September 1989. After the Prayers for Peace on 9 October, more than 70,000 people gathered in the city centre of Leipzig for a non-violent demonstration – the breakthrough for the Peaceful Revolution
6:15 pm // St. Nicholas Church
Speech on Democracy
Since 2001, the Speech on Democracy has continuously represented one of the high points of the Autumn of '89 series. Every 9th of October, representatives from one of the three constitutional organs of the Federal Republic of Germany or international guests have spoken in the church.
7 - 11 pm // Augustusplatz, Burgplatz, Richard-Wagner-Platz, Nikolaikirchhof
Leipzig Festival of Lights
Since 2009, the famous Leipzig Festival of Lights has commemorated this historic date with an annual sea of candles and performances by international artists. Throughout the evening, the visitors of the Festival of Lights are, as in previous years, invited to form an illuminated "89" with thousands of candles.
Festival of Lights - Photos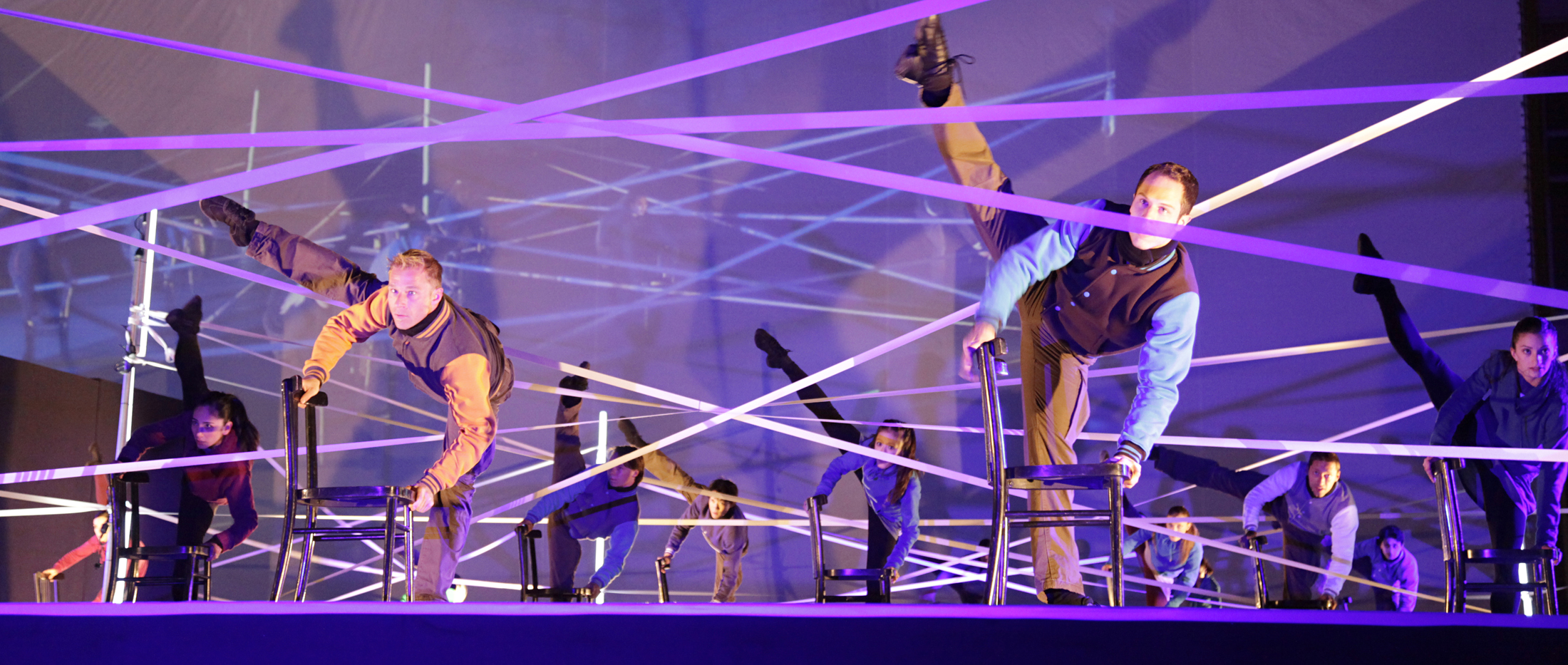 Festival of Lights - Videos